BodyPharm Reviews
Admin




Posts

: 318


Karma

: 461


Join date

: 2013-03-18


Location

: Adrenaline Alley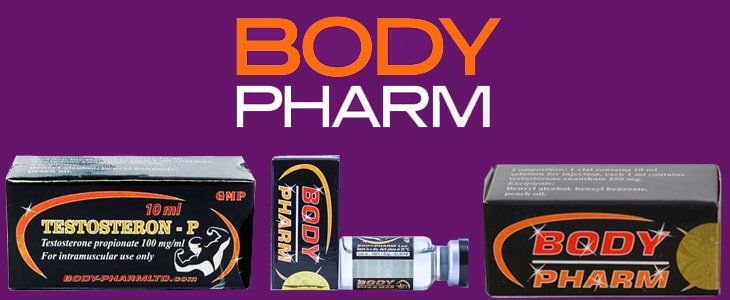 BodyPharm
Reviews
Let us know what you think about this new brand lab from Japan.



Posts

: 41


Karma

: 63


Join date

: 2016-01-16

I have used supertest 450 and test prop 100.

Currently going into week 7. Great pumps, increase in strength, not much weight gain due to the gear getting me lean n hard. But then again only did 6 weeks so far, and im eating around 4000 calories a day. I take 1000mg of supertest a week, and took prop 100mg every other day for 6weeks. Started 200mg eod but pip was intense and could only do it for 2 weeks then back to 100mg. Supertest had barely any pip.

Will write further review upon completion of the 14 weeks. But so far, BodyPharm is G2G!



Posts

: 5


Karma

: 5


Join date

: 2016-01-17

Bodypharm winstrol (stanozolol)

I feel great. stronger after 1 week. Have that great warm intense feeling running through my body. I am taking 50 mg every day. have not experienced any side effects yet. extra sweat in the gym. I feel pumped at all times.



Posts

: 56


Karma

: 58


Join date

: 2016-01-21


Location

: BuffD's heart

Nandrolon-D and Test E

Started to feel the difference within a month, Pinning was easy and smooth. No PIP.

Deca 2 ml/week, test E 3 ml/week

Gradual increase in strength. Workouts were getting more and more interesting. The most important factor of motivation is "Progress". Saw some steady decent gains which motivated me to work even harder. Muscles were getting thicker, fuller and more bulky. Unfortunately gained decent amount of water too. Started anti aromatase by week 5 but still held some water at the end of cycle.

A brand worth giving a shot. would encourage others to give it a try. Worked well for me.

_________________
The biggest sister you'll ever have